Available - 2 bedroom flat in Winchester
Published: Wednesday 9 June 2021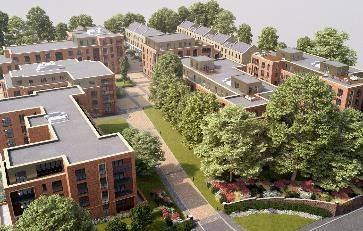 We would like to bring to your attention that there are a 2 bedroom flat currently being advertised. This property is located at Tristam House, Fellowes Rise, Winchester (New build properties at Knight Quarter, Romsey Road). Local connection to Winchester required.
1 x 1st floor flat - advert ref: 36578 (maximum 3 person household)
If you have already placed 3 bids you may want to look at your queue position and move your bid to a property where your queue position is higher (Queue position 1 being the highest).
The landlord for this property is Sovereign and there is a Local Lettings Plan. Applications to rent Sovereign's 2 bed apartments at the exclusive new development of Knights Quarter are now open!
Sovereign anticipate this apartment will be ready to occupy in summer 2021.
This stunning apartment feature a modern kitchen (no appliances), flooring in kitchen/ living space and a stylish bathroom suite. Selected plots also feature a balcony.
2 bedroom apartment benefit from parking.
Located in the heart of Winchester, just a ten-minute walk from the city centre you'll be close to everything that Winchester has to offer, including excellent road and rail links.
Images are for illustrative purposes of the overall development only, and not of block B specifically'. Click here for further images.
Placing a bid does not guarantee you will be nominated to a property as other applicants with the same bedroom entitlement may also place a bid. In addition, if you are nominated to a property it will remain the decision of the landlord to decide if you should be offered the tenancy.
We would encourage you to place a bid if you wish to live in the Winchester area and believe that the rent will be affordable to you. In order to estimate if this would be affordable it may help to use the independent benefits calculator entitled to: https://www.entitledto.co.uk/
Winchester City Council Housing Service