Independent Living Accommodation (formerly known as Sheltered Housing) in Havant
Independent Living Accommodation is for those of retirement age or registered disabled. The Tenure – Rent (social landlord) and the schemes are supported by non resident management staff and community alarms are in the flats.
Regular social activities such as coffee mornings are offered. Some schemes accept residents from the age of 55.
To register for a Guinness Partnership owned property you need to register on Hampshire Home Choice with the Havant Borough Council Housing Team and for a Portsmouth City Council owned scheme within the Borough of Havant you need to contact Portsmouth City Council to register on their Housing Register.
Extra Care Housing in Eastleigh, Test Valley and Winchester
Extra care housing in Winchester
Extra Care housing is offered by Hampshire County Council in partnership with Eastleigh Borough Council, Test Valley Borough Council and Winchester City Council.
Extra Care accommodation allows older people to live their lives actively and independently in self-contained accommodation with a tenancy. Care staff are based onsite and available 24 hours a day, 7 days a week to provide planned care and support and to respond in the case of emergencies.
Extra Care is different from residential care as it offers people their own flat in a safe and supportive environment in buildings close to local facilities. You have your own home and front door, so family and friends are free to visit when they wish. Some schemes also have guest suites available should your family wish to stay for a few days. Some schemes have shared facilities such as restaurants, hairdressers and gardens. Social activities are held in a communal lounge which are arranged by care staff and resident groups which you can chose to join if you wish. There are lots of opportunities for informal socialising too and living in Extra Care is a great way to make new friends without compromising your independence. Couples can move to Extra Care and remain together, and all schemes have one or two bedroom flats.
Extra Care housing is an option for applicants on the housing register who are aged over 55, who have a housing need and have a care and support need as assessed by Adult Social Care.
Hampshire County Council has a dedicated team of Extra Care advisors available to help you to decide whether Extra Care housing is the right choice for you or your loved one.
Lettings for this type of accommodation sit outside of Hampshire Home Choice and are not advertised on this site. To find out more visit https://www.hants.gov.uk/extracarehousing or contact Hampshire County Council at extracare@hants.gov.uk .
A video is also available at https://youtu.be/9EJiqguDPBk .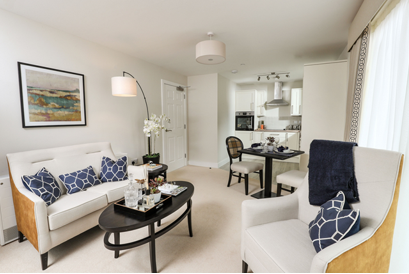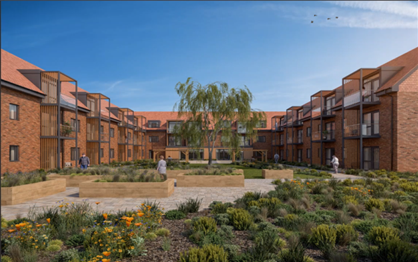 Almshouses
Information about The Almshouses Association and current vacancies
Information about Almshouses with St John's Winchester
Anchor